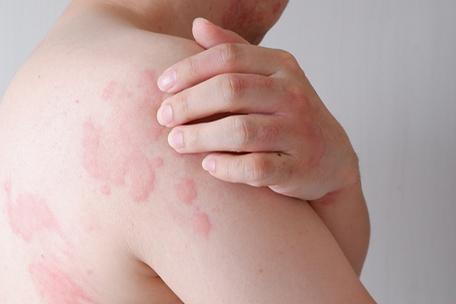 Savannah Dermatology Clinic with Dr. Adam Pritzker can provide high-quality skincare that can help with many skin problems. For example, it's important to contact a dermatologist in Savannah, GA, if you develop any of the following skin conditions. These are among the most common and popular skin concerns and can affect your health and appearance in many ways. Here's what you need to know about them.
Seborrheic Dermatitis
This common skin condition affects babies and is known as "cradle cap." It typically develops on the scalp but can show up anywhere.
Rosacea
Rosacea is a reddening of the skin that causes dark patches on the face and other parts of the body. It may also cause flushing and visible blood vessels. 
Hives
If you have itchy and raised welts on your skin, you've developed hives. They usually go away quickly but occur due to allergies, stress, tight clothing, and illness.
Acne
Many people develop acne, and some people may need a dermatologist in Savannah, GA, to manage it. When it leaves scars, a professional can help restore your skin health. 
Moles
Moles are skin growths that develop when cells bunch together and form a solid mass. While harmless, they are at a higher risk of mutating and becoming cancerous.
Psoriasis
Psoriasis is another common autoimmune condition that causes patchy skin that looks scaly. The size of these patches will vary based on the person and this condition's intensity. 
Eczema
While eczema is most commonly a childhood condition, many adults develop it. It causes rashes on the skin that can spread to the neck, ankles, legs, scalp, and wrists.
Warts
When you catch HPV, you may develop wars throughout your hands, feet, and joints. These raised bumps are typically not painful but are very ugly. 
Take Good Care of Your Skin
At the Savannah Dermatology Clinic, Dr. Pritzker is a dermatologist who can help Savannah, GA, residents manage common skin problems and minimize these health issues. Our team will assess what issues affect your skin and provide hands-on care that works well for you. Call us at (912) 352-8974 to get the support that you deserve for your skin health. We'll diagnose what is happening and take steps to ensure that you recover, including treating any underlying conditions that cause skin issues.